hours needed to create a pair of J.E.M shoes
craftsmen are working on the creation of a single pair
phases of creation necessary for the creation of a pair of J.E.M shoes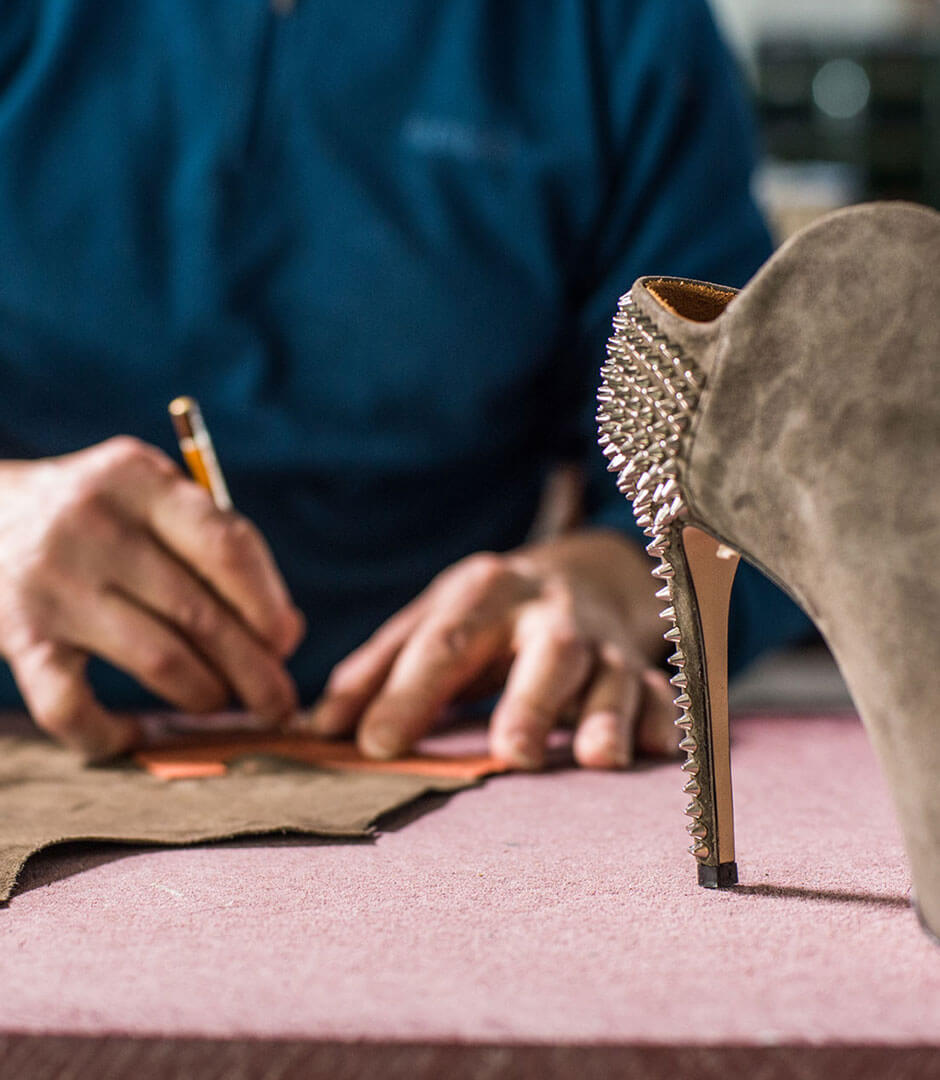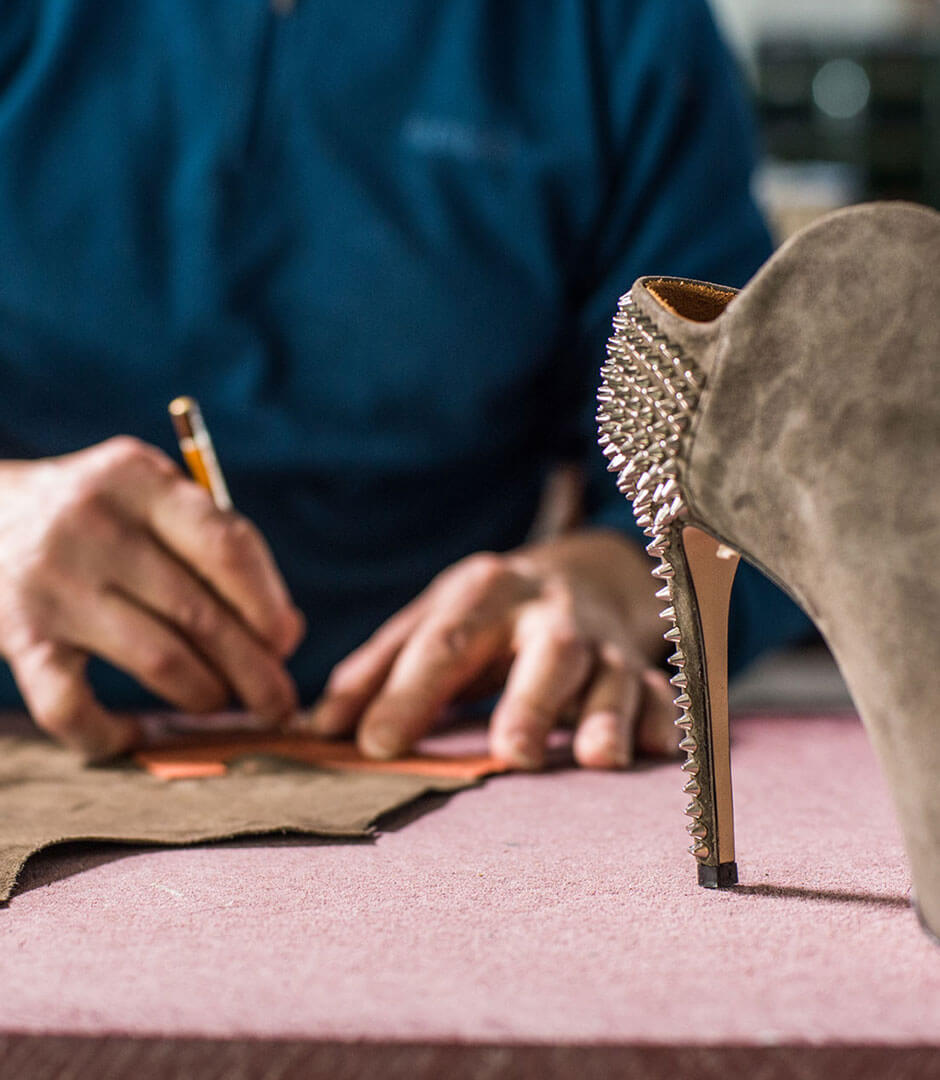 Design. Craftsmanship. Innovation.
The manufacture of shoes in Italy is a guarantee of luxury, style and elegance throughout the world.
It is therefore natural and with love that J.E.M. has chosen this particular place to create and produce its luxury shoe collections.  
Italian craftsmanship is faithful to the artisanal skills handed down from generation to generation. The Italian region of Marche, commonly known as the valley of the shoe, is renowned worldwide for the production of high quality leather goods. The shoes created in Marche combine modern design, style and innovation. 
J.E.M. is proud that its shoes are 100% made in Italy, with the love and care of Italian master shoemakers. The exclusivity that comes with the ability to customize and handcraft everything from the leather to the stitching, heels and soles, is a discreet luxury for the true shoe connoisseur.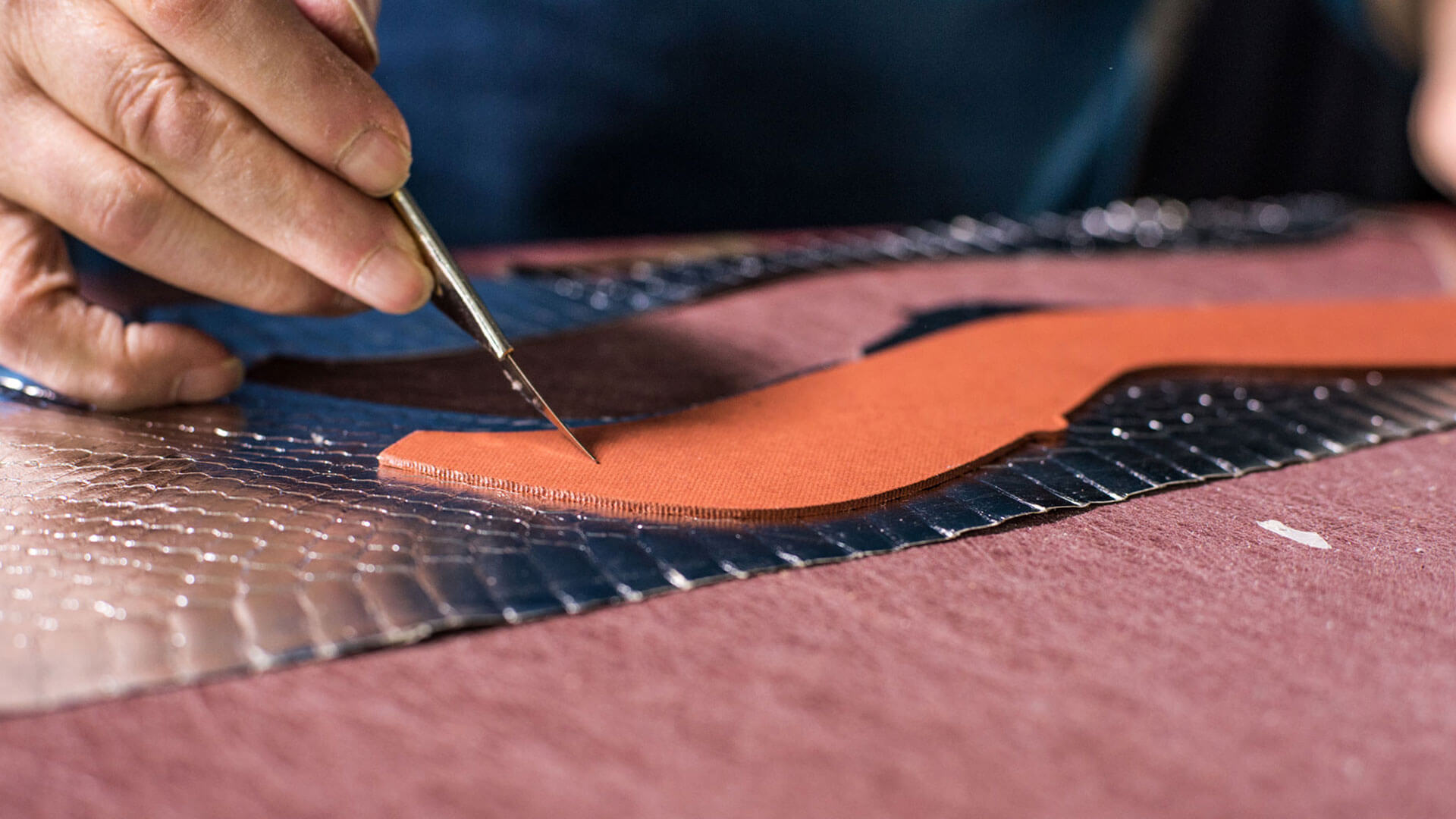 Materials. Details. Techniques.
Luxury materials for J.E.M are sourced from trusted partners. Extensive research is done to find the best types of materials, from timeless cowhides to precious water snake skins, among others.
The materials are then transformed by the skills passed down from generation to generation to our master craftsmen, sometimes hand-painted, sometimes hand-worked into a different creation, such as the fine weaving technique, where thin strips of leather are carefully woven to create a new material.
Distinctive quality is also found in the details, made with authentic accessories, fine stitching, embossed insoles, piping, branded outsoles and many other finishing techniques that make each of our pieces unique.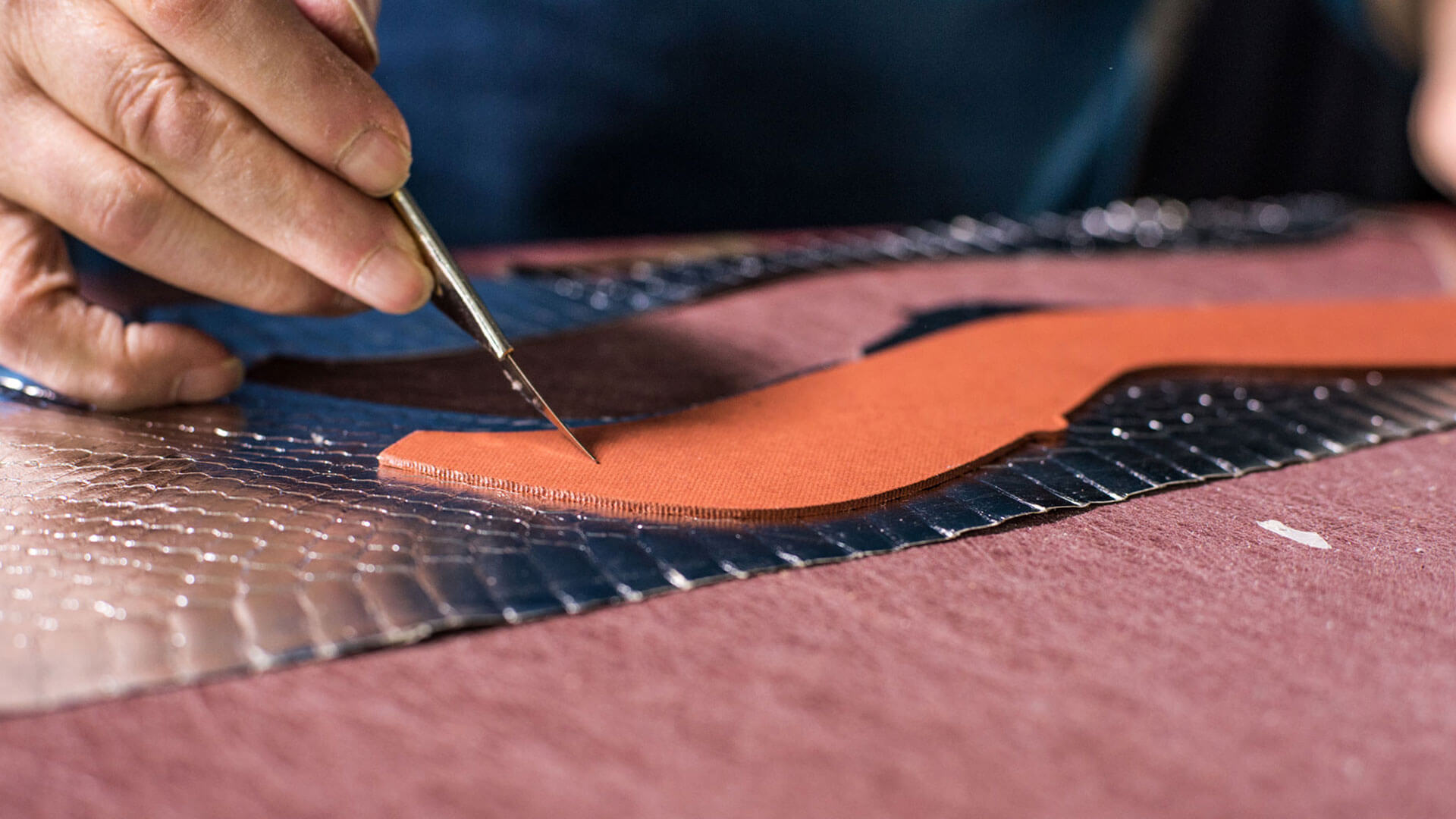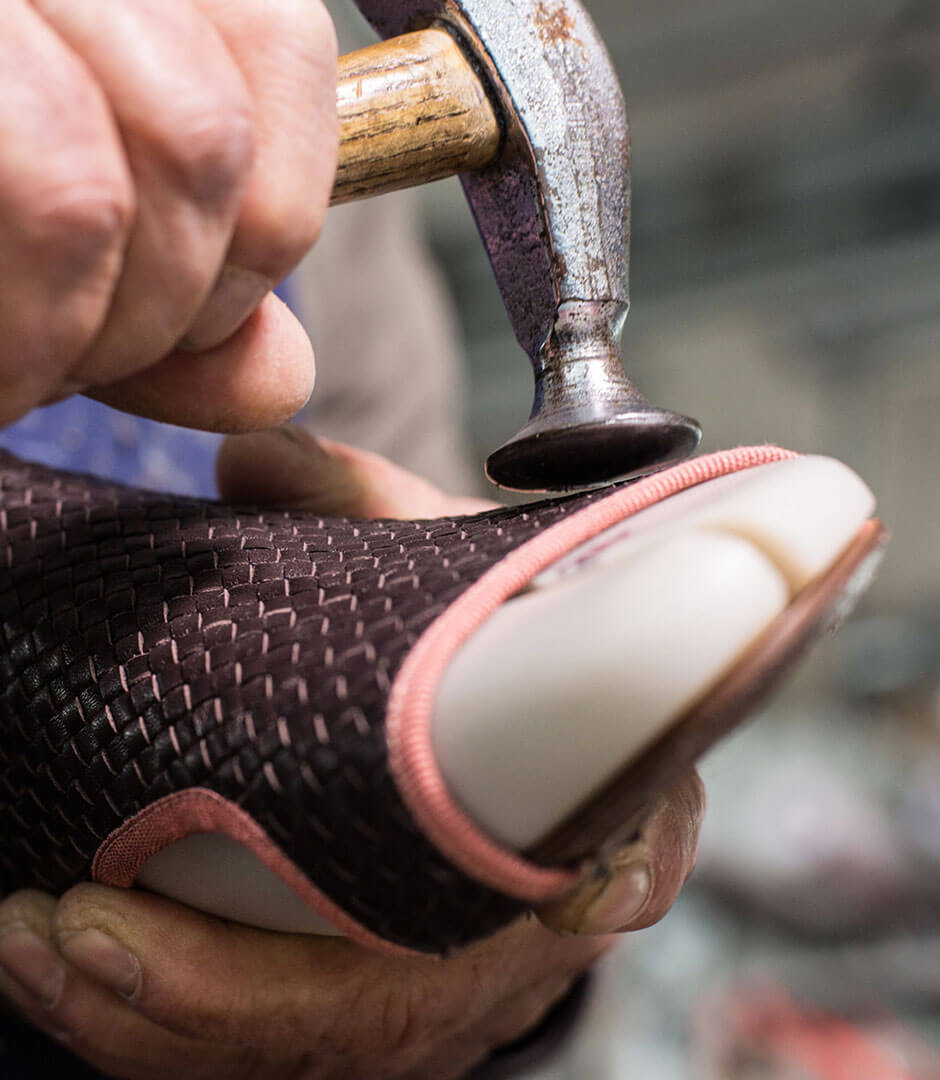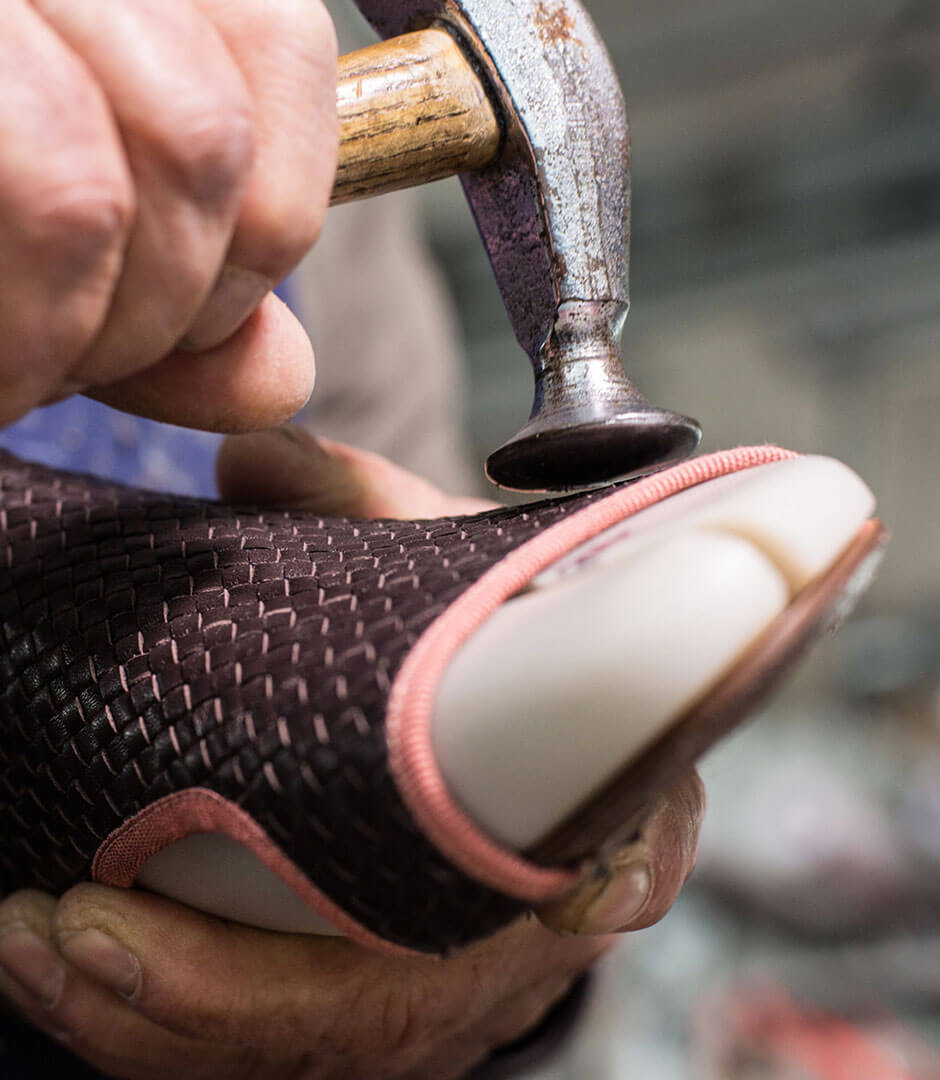 Time. Rarity. Uniqueness.
Love takes time, and it takes an average of 60 hours to lovingly craft a pair of J.E.M. luxury shoes.
More than 10 highly skilled artisans work on over 30 different phases to create a single pair of J.E.M.
Details, such as studs, are placed by hand with the precision of a jeweler setting his gems, while other details, such as bangs, require several steps before being applied to the shoe.
Each model is treated as a work of art that is masterfully crafted with great care. This is why our creations are unique and our production is limited to a few dozen pairs for each style.