Chief Designer & Founder of J.E.M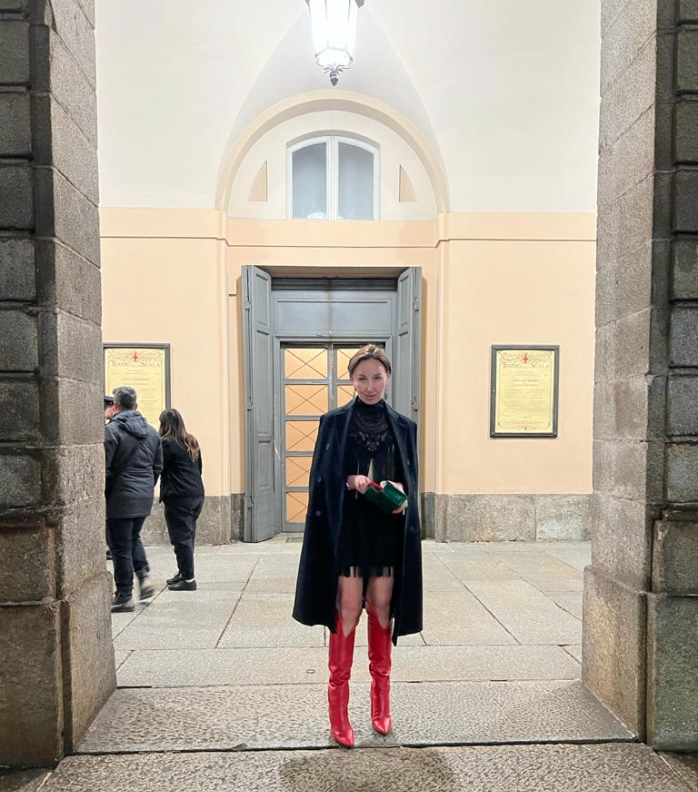 A place of wonder, the smell of fine leather and faces beaming with happiness and joy. These are Eugenia's childhood memories; happy times spent in her mother's shoe store.
While she did her homework in the basement of the store, her thoughts wandered as she imagined what it would be like to one day be the designer of beautiful shoes that would put a smile on a woman's face.
Eugenia's life took a different turn when she became a successful lawyer.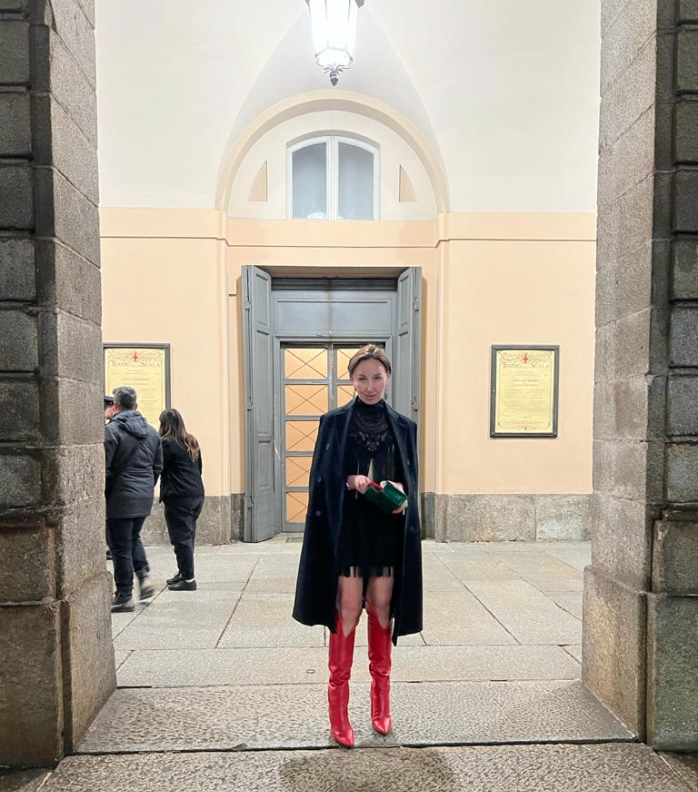 Then, one day, while suffering for the hundredth time from wearing beautifully made but uncomfortable 12 cm high heels, unable to focus on the subject of the meeting, she thought of the shoe store basement.
That's when her calling to make shoes that strike a balance between design, quality and comfort was born.
In 2020, she founded J.E.M. in Geneva (Joy Every Moment), a collection of luxury shoes that, even at 12 cm tall, are the embodiment of harmony between design and function, style and comfort.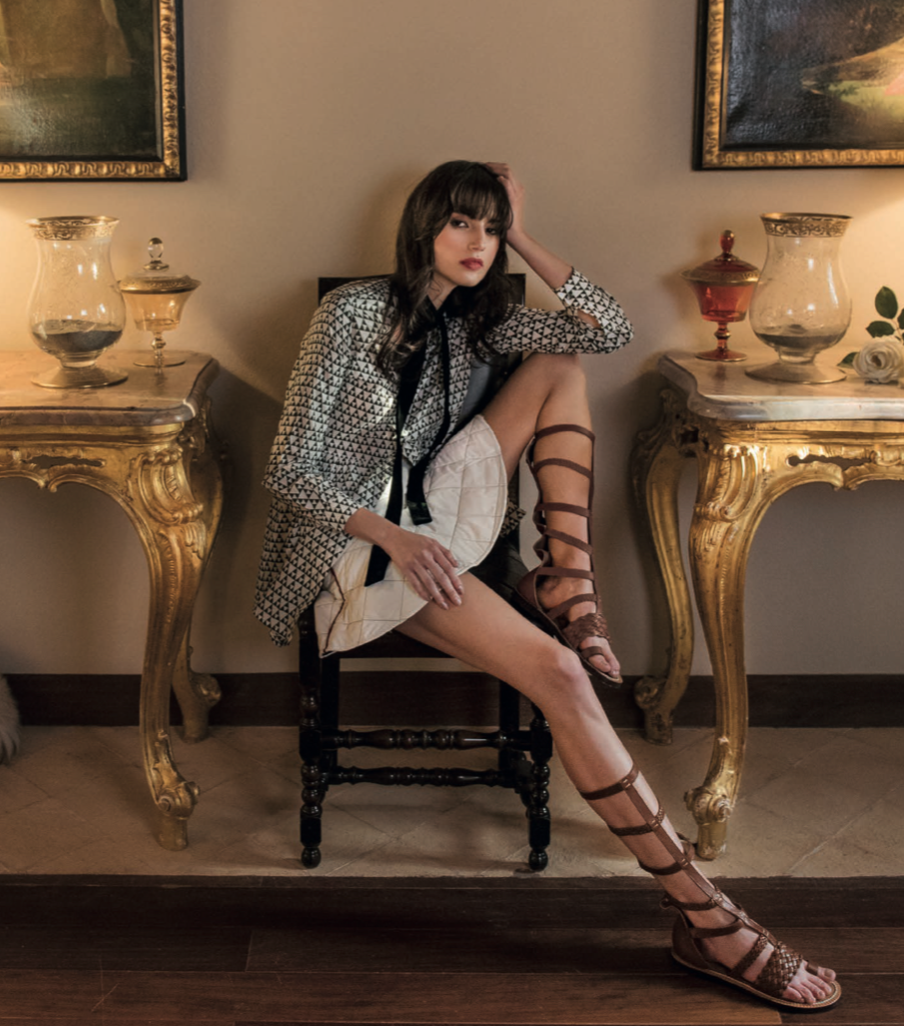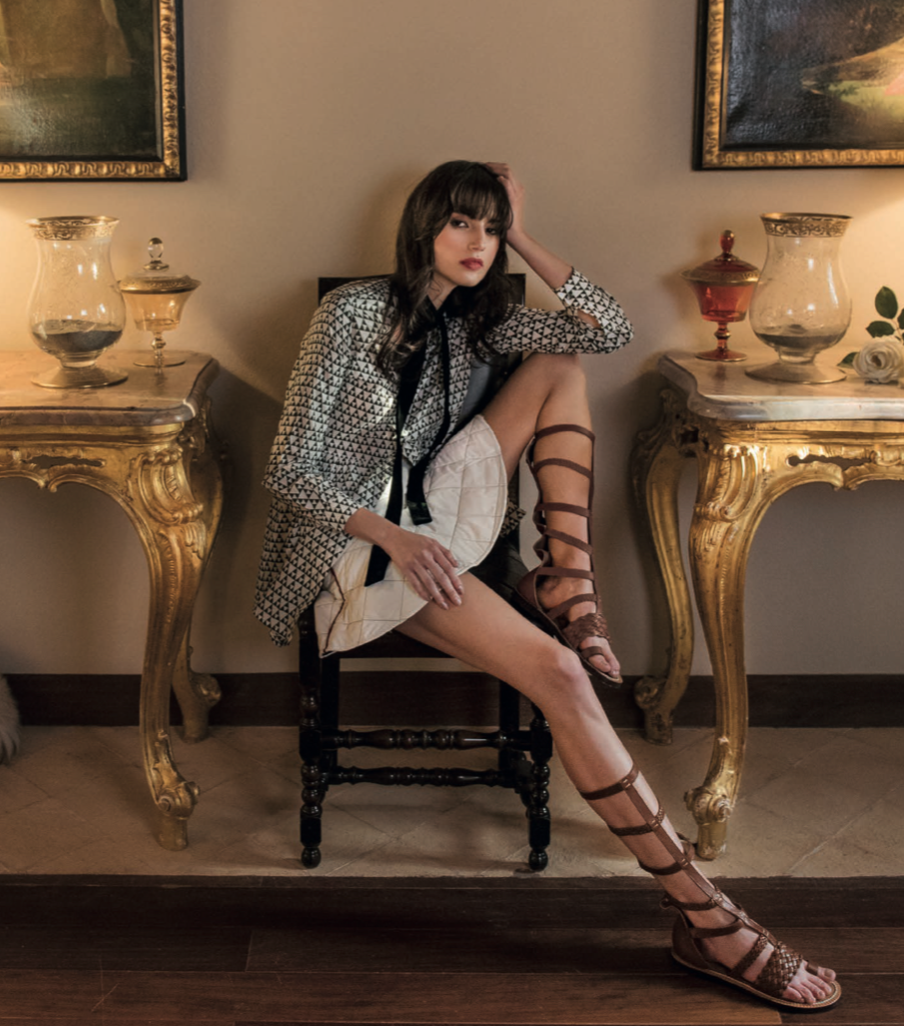 Storytelling. Inspiration. Italy.
Each of our campaigns is always a new story from the life of the J.E.M. woman.
It can be the story of a young girl visiting her grandparents in their villa in the mountains.  It may be about a Saturday when she goes shopping at the local market before meeting her friends at home for lunch.
It can also be a touching story about her walk through the old streets of her childhood town, or the town of her first love.
And here is another "Manic Monday" at the office, with a short coffee break before the start of another business meeting.
Each campaign is a true story filled with emotions, of a modern woman, in everyday situations. At the center of each story, her feelings, her freedom, her confidence and her beloved pair of J.E.M. shoes.
Courageous. Charismatic. Strong.
The totem of the J.E.M brand is the Gorilla. This majestic ape expresses power, dignity and inner nobility. He is fearless towards his enemies and loyal and protective towards his own. There is a deep wisdom in his eyes, which reflects strength and tranquility.  
The gentle giant has no need to boast or prove himself to others. This wise and intelligent creature intuitively knows what is right and will only do what it thinks is best, without paying attention to the whims of others.
The gorilla always finds the right path and leads others with its quiet charisma. Since ancient times, the image of the gorilla has been seen as a talisman with protective and strength-giving energy.
We hope that our Gorilla will make our J.E.M. woman's steps positive, balanced and joyful.